A Superfoods List to Help You Choose the Best Food for Your Body!
In this page you will find some unique ideas and resources to help you choose the best food, making many diseases problems a thing of the past.
We identified the most effective super foods and we selected the best online articles that deal with this problems and show the way out of them.
Below you will find the table of contents of our miniguide with the links to the best online resources we discovered:
Super List Foods for Super Weight Loss
Experts say there are two basic categories of foods that can be considered "keeping it off superfoods" because they fill your tummy without piling on the calories: fruits and vegetables.
And the nutrient that gives fruits and vegetables that 'staying power?' Fiber.
So, if fruits and vegetables are the "keeping-it-off superfood groups," fiber may well be the "keeping-it-off super-nutrient."
Protein is another super-nutrient. It's becoming more scientifically accepted that protein may help to curb appetite.
Protein also offers staying power, and can slightly boost your metabolism in the process. But it's imperative that you choose your proteins wisely, because like all other foods, if you're eating more than your body needs, it'll show up on the scale as a gain, instead of a loss.
The following superfoods are smart, low-calorie choices that will benefit your weight loss efforts:
Green Tea – Researchers suspect that the catechins (helpful phytochemicals) in green tea may trigger weight loss by stimulating the body to burn calories and mildly decrease body fat. So indulge in either a hot cup or a nice tall iced glass of green tea.
Broth- or tomato-based soup – Soups can help reduce hunger before meals and increase your feeling of fullness.
Low-calorie green salads – Having a low-calorie salad – which is not defined as one that's loaded with croutons, high fat dressings, and cheese – as a first course can help you feel full, thereby reducing how much you eat with your main course. Wisely choose your ingredients, and its high fiber content can be the key to helping you fight cravings later in the day.
Yogurt – Including dairy products as part of your healthy diet may promote your weight loss efforts. Choosing a light yogurt may help you fight off hunger pangs due to its combination of protein and carbohydrate.
Beans – A great combination of fiber and protein, beans help you feel full longer, which means they may work to curb your between-meal appetite.
Water – Water is your body's lifeblood, and you should be drinking it through your day. It's a great no-calorie beverage, and you can get it by drinking unsweetened tea, flavored unsweetened mineral water, regular water with lime or lemon, or even in your cucumber.
In addition to helping flush toxins from the body, it can also help you feel full. So when those hunger pangs strike, try drinking a glass of water before grabbing that snack.
High-Fiber, Whole-Grain Cereal – Whole grains in general help boost fiber and the nutritional value of your meal. One of the easiest ways to give your daily diet a whole-grain boost is to have a bowl of higher-fiber whole-grain cereal as breakfast or a snack.
⇑ Go to the Table of Contents
– Superfoods List⇑
Super Foods List to Rejuvenate Body, Mind and Spirit
When the goal is rejuvenating the body, mind and spirit, the method should be smaller, more frequent snacks and meals.
This will help keep energy levels on an even keel, and regulate your blood sugar levels to avoid spikes and dips.
When you choose the right combination of foods, your body gets the much-needed boost it needs to sustain itself properly, even through those slumps later in the day.
So dump those high sugar junk foods and reach for the following foods and get that boost you need.
Any fresh fruit, especially with skins or seeds like peaches, apples, pears, oranges, and strawberries, is a great source of vitamins and fiber.
In the summer you can choose a peach and get plenty of dietary fiber, niacin (vitamin B3), potassium, beta carotene and vitamin A, plus high amounts of vitamin C.
Niacin is important for providing energy for cell tissue growth. Along with regulating fluid balance, potassium helps maintain the electrical stability of the cells of your heart and nervous system and is important for cell and muscle growth. Vitamin B12 plays a role in red blood cell formation, nerve function, and metabolizing protein and fat.
Dried Apricots and Almonds combination provides a high amount of vitamin A, iron protein and dietary fiber. Both foods are low in cholesterol and sodium, and apricots are a great source of potassium, which is important in regulating your body's fluid balance. The vitamin A in apricots contributes to healthy vision, bone growth, and reproduction, and helps fight infection.
Raisins are a healthy, low-fat, low-cholesterol, and low-sodium snack with significant amounts of potassium, phosphorus, copper, and iron, and when mixed with low-fat yogurt, you also get riboflavin (vitamin B2) and vitamin B12, as well as a high amount of calcium, which is needed not only for strong bones and teeth but also plays a key role in the normal functioning of the heart and other muscles.
Baby carrots and sesame sticks are a tasty treat that will provide significant amounts of beta carotene, vitamin A, vitamin C, folate, vitamin B6, iron, potassium, copper, and fiber. Beta carotene helps protect against diseases like heart disease and some cancers.
Vitamin A is important for healthy skin, for better night vision, and to fight infection and respiratory ailments. Folate, or vitamin B9, is essential to human life, helping to form red blood cells and break down proteins, and playing a key role in cell growth and division.
Peanut butter on some whole grain crackers is an excellent source of protein, iron, niacin, and fiber.
Peanut butter on celery is a classic snack, has great staying power, and the celery is stuffed with numerous vitamins, minerals, and is high in fiber. Low-fat string cheese is a good quick source of protein and calcium. They come in easy-to-carry individual servings and you can add a piece of fresh fruit for extra fiber.
⇑ Go to the Table of Contents
– Superfoods List⇑
Superfoods that Squash Stress
Life has a way of getting the best of us some days.
Whether it's working too many hours, shuffling your kids all over town for their activities, taking care of your household, or dealing with personal or family matters, stress can take its toll on you physically, mentally, emotionally, and spiritually.
But there are simple steps you can take to combat stress, starting with the foods you eat.
Avoiding caffeine and alcohol is a good start when life's particularly stressful.
Stimulants and depressants like these can both zap your energy and rob you of the fuel you need to successfully cope with tension. Sugary foods should also be avoided as well, as they cause your blood sugar levels to spike then dip rapidly, which can in turn make your energy levels spike and dip at the same rate.
However, there are several superfoods out there that provide you with the energy and nutrition your body needs to keep stress in check
Asparagus, which is high in folic acid, can help level out your moods. Folic acid and vitamin B are key players in producing serotonin, a chemical that gets you into a good mood.
And though we may hear negative things regarding red meat, it's actually a wise dinner option for a stressed-out family. Beef's high levels of iron, zinc and B vitamins not only help get you into a good mood, but help you stay there as well. Your local butcher can help you select lean cuts for the healthiest options
Milk really does a body good. Chock full of calcium, protein, antioxidants, and vitamins B2 and B12, it helps strengthen bones and promotes healthy cell regeneration.
Paired with a healthy whole-grain cereal choice in the morning, low-fat milk is a great way to start your day and arm yourself to do battle with the stressors that await you. Cottage cheese is also another great dairy choice, and when coupled with a fruit that's high in vitamin C, it helps the body battle free radicals that run rampant during your most stressed periods.
Almonds are also an awesome choice when it comes to arming yourself against stress. They're high in magnesium, zinc, as well as vitamins B2, C, and E and unsaturated fats, all which are great warriors against free radicals, which have been shown to cause cancers and heart disease.
⇑ Go to the Table of Contents
– Superfoods List⇑
Superfoods List that Get you Moving
It's no wonder so many Americans suffer with constipation (4 million of us, to be exact). Our diet of meat and processed food contains little fiber.
Most of us are lucky if we're getting in half of the 30 grams of fiber that we should each day. Without that bulk in our diet, it can make bowel movements practically immovable.
The human digestive tract was designed for unprocessed plant foods that are loaded with dietary fiber: beans, leafy greens, fresh and dried fruits, vegetables and whole grains.
High levels of dietary fiber increase both the frequency and quantity of bowel movements, decreasing the transit time of stools, as well as the absorption of toxins from the stool.
Drink at least eight to twelve 8-oz. glasses of clean water per day. Hard, dry stools are a classic sign of dehydration. A good rule of thumb is to drink a glass of water when you wake up and then every hour after that.
Try adding some wheat or barley grass to your daily routine. Mix two to three teaspoons of a nutrient-rich blend of dehydrated wheat and/or barley grass in water, and have another serving later in the day. These drinks have a restorative action on the intestinal tract and are especially good for constipation.
As a supplement to a healthy, high-fiber diet, bran and prunes are particularly effective in relieving constipation. Whole prunes and prune juice possess good laxative effects. Eight ounces is usually an effective dose. A similar amount of aloe vera juice is also helpful.
Vitamin C rich foods can help as well, as they help with food and nutrient absorption. Try parsley, broccoli, bell pepper, strawberries, oranges, lemon juice, papaya, cauliflower, kale, mustard greens, and Brussels sprouts, as they're all great sources of vitamin C.
⇑ Go to the Table of Contents
– Superfoods List⇑
Gorgeous Skin Superfoods List
It's been said we are what we eat, and that sentiment definitely holds true when it comes to our skin.
It's our body's biggest organ, and it deserves all the nutritional TLC we can give it.
So take a look at what you've been feeding yourself, and therefore feeding your skin.
One the most important components of skin health is vitamin A, and probably one of the best sources of it is low-fat dairy products.
It could be said the health of our skin depends on vitamin A.
Low-fat yogurt is not only high in vitamin A, but also acidophilus, the "live" bacteria that is good for intestinal health. Turns out, it may also have an impact on the skin, since it aids in digestion.
Other good sources of vitamin A include cod liver oil, sweet potatoes, carrots, leafy vegetables, and fortified breakfast cereals.
It's important to also make sure you're eating foods rich in antioxidants, such as blackberries, blueberries, strawberries, and plums. The benefits of these foods for healthy skin are plentiful. The antioxidants and other phytochemicals in these fruits can protect the skin cells, so there is less chance for damage.
This in turn guards against premature aging, and keeps skin looking younger longer. Other fruits and vegetables that are high in antioxidants include artichokes, black, red, and pinto beans, prunes, and pecans.
Essential fatty acids (EFAs) are essential to your skin. Include salmon, walnuts, canola oil, and flax seed. EFAs keep cell membranes healthy, and allow nutrients to pass through.
We also need healthy oils, which contain more than essential fatty acids. Eating good-quality oils helps keep skin lubricated and keeps it looking and feeling healthier overall. Look for oils that are cold pressed, such as olive or extra virgin oil. We only need about two tablespoons a day of healthy oils, so use wisely.
Selenium plays an important role in the health of skin cells. Turn to foods like Whole-wheat bread, muffins, and cereals; turkey, tuna and brazil nuts for this important nutrient. Recent studies show that if selenium levels are high, even skin damaged by the sun may only suffer minimal, if any, damage.
Choosing the whole grain versions of complex carbohydrates can have a significant effect on insulin levels. Processed and refined sugars can cause inflammation that may ultimately be linked to skin break outs.
Green tea has anti-inflammatory properties, and it protects the membrane of the cell. It may even help prevent or reduce skin cancer risks.
Water plays such an important role in your overall health, and it has a profound effect on your skin's health as well. Well-hydrated skin is healthy and young-looking. It also helps move the toxins out of your system so they have less chance to do damage.
⇑ Go to the Table of Contents
– Superfoods List⇑
Superfoods List for a Spiffy Circulatory System
Circulation problems can be felt in a number of ways. Some symptoms include fatigue due to poor circulatory function, which may bring on other symptoms such as dizziness and fainting.
The inability to concentrate, coldness in the hands or feet, headaches, angina, and high blood pressure are also other signs there could be problems with the circulation system.
There are nutritionally-dense foods we can incorporate into our diets to ensure our circulatory system is functioning at its best.
Vitamin C Superfoods List
If your circulation is poor, it is vital that the vitamin C content of the body is kept up, because it will help prevent hardening of the arteries and arterial ballooning.
Citrus fruits, red berries, tomatoes, potatoes, broccoli, cauliflower, Brussels sprouts, red and green bell peppers, cabbage, and spinach are all great vitamin C foods sources, and it helps promote a healthy immune system and is required to help make collagen, which holds cells together, which is vital in maintaining the integrity and strength of the arteries and veins.
Leafy green vegetables, almonds, hazelnuts, and vegetable oils like sunflower, canola, and soybean are all great sources of antioxidants, which are widely recognized for their ability to ward off diseases such as cancer and heart disease. Other great sources include broccoli, cabbage and kale.
Nuts are high in beneficial, unsaturated fatty acids and research shows a correlation between nut consumption and a reduced incidence of ischemic heart disease. Walnuts, pecans, and hazelnuts are very high in these needed fatty acids.
Fish oils as in sardines and may help to improve or reverse atherosclerosis, angina, heart attack, congestive heart failure, arrhythmias, stroke, and peripheral vascular disease. Fish oils help maintain the elasticity of artery walls, prevent blood clotting, reduce blood pressure and stabilize heart rhythm.
Vitamin E is an antioxidant that protects body tissue from damage caused by unstable substances called free radicals. Free radicals can harm cells, tissues, and organs can cause damage to the cell walls of the vessels in the circulatory system.
Vitamin E is also important in the formation of red blood cells. Wheat germ, corn, nuts, seeds, olives, spinach, and asparagus are all wonderful vitamin E food sources.
⇑ Go to the Table of Contents
– Superfoods List⇑
Superfoods List for a Super Pregnancy
Pregnancy is a wonderful time in your life. It can also be very taxing and exhausting for your body, mind and spirit at times.
But by nourishing your body with this great superfoods list, you'll be energized, strong, and sharp, and ready to welcome your pending bundle of joy healthy and happy.
Beans and legumes are good sources of protein, fiber, calcium, iron, thiamine, and niacin. Make a big batch of beans when you have time and freeze them in small containers.
Be careful with canned varieties, as they're usually higher in sodium and their nutritional value is a bit lower since they're processed using high temperatures.
Soybeans provide more protein than any other bean or legume, making them a staple either the vegan or non-vegan. Soybeans are rich in many nutrients, including calcium and iron.
Include plenty of whole grains like brown rice, quinoa, millet, and oats as they're a great source of fiber, minerals, protein and B complex vitamins. Buy the least processed grain types you can find, since many of the commercially prepared grains have had the nutritional and beneficial germ and bran removed.
Dark green leafy vegetables like kale, collard greens, watercress, and spinach are especially important while pregnant or lactating because they supply so many vitamins and minerals, including vitamins A and C, calcium, and iron.
Dark leafy green vegetables also are rich in phytochemicals like beta carotene and lutein which protect against many forms of cancer. Vegetables from the cabbage family such as broccoli, Brussels sprouts, and cabbage are wonderful sources of vitamin A, vitamin C, and calcium.
They are also rich in phytochemicals that have anticancer properties. Dark green leafy vegetables and cabbage family vegetables provide important nutrients that help to promote a plentiful milk supply for your baby.
Nuts and seeds are good sources of fiber, protein, minerals, and essential fatty acids. Be sure to eat flaxseeds, pumpkin seeds, almonds and walnuts to get omega-3 fatty acids, which are important for baby's brain and nervous system development as well as your own health. Nuts and seeds can be eaten raw or toasted, and work great in a salad made of dark leafy green vegetables.
Lastly, it's important to drink plenty of water, and make sure you're getting plenty of rest during this time. A well-hydrated, well-rested body recovers more quickly, and ready to take on the challenges that life with a newborn baby brings with it.
⇑ Go to the Table of Contents
– Superfoods List⇑
Cranberries- The Superfood to Stave Off Bladder Infections
Cranberries may help to fight off urinary tract infections (UTIs). They reduce the power of certain E. coli bacteria to adhere to and penetrate the walls of the bladder.
In about half the cases of UTIs, the E. coli responsible have special little hairy tips called P fimbria.
The bacteria use their fimbria to attach themselves to the bladder so that they can multiply and cause an infection.
That's where cranberries–which contain a group of chemicals called proanthocyanidins—come in. They bind to the P fimbria of the E. coli and hinder them so they are unable to sticking to the walls of the bladder.
As a result, the E. coli is flushed out in the urine instead of causing an infection. And because cranberries remove rather than kill the bacteria, there's less of a chance for the E. coli to become resistant.
It's imperative that those who are prone to UTIs eat cranberries or drink cranberry juice on a daily basis, because once the bacteria are able to adhere to the wall, the infection sets in, and the cranberries can't help at that point.
It's probably best to use cranberry products twice a day if you are prone, as the effects of the cranberries wear off after about 10 hours.
You should also be diligent about drinking lots of fluids in order to flush the bladder out on a regular basis. Citrus fruits and fresh vegetables high in vitamin C are also good, as they help boost the body's immunity and germ-fighting abilities.
Coffee, tea and other caffeinated beverages should be avoided, as well as alcohol. Be sure to complement your diet with plenty of foods rich in vitamin B, such as fortified cereals, lean proteins, asparagus, almonds and bananas, as they all assist the body in the digestive process and converting food to energy, which your body will need if it's working to fend off a UTI.
⇑ Go to the Table of Contents
– Superfoods List⇑
Superfoods List To Help You Manage Menopause
Including this superfoods list in your diet can help to alleviate symptoms associated with menopause, maintain your memory power, and prevent osteoporosis.
These superfoods are delicious to eat, easy to prepare, and super-good for you!
Tofu is an alternative protein source to meat. Along with other soy products, tofu can be beneficial for lowering your cholesterol and preventing heart disease. Soy products like tofu may also decrease the side effects associated with menopause, including the dreaded 'hot flashes.'
Navy beans are loaded with fiber, which can help reduce your risk of color and other forms of cancer, as well as relieve the symptoms associated with diverticulosis. Women need 30 grams of fiber each day, so include them in your favorite chili recipe, or try them as a side dish alternative to pasta or rice.
Packed with calcium, yogurt can help prevent osteoporosis. It has also been shown to boost your immunity and help with weight management.
Additionally, yogurt contains high amounts of good bacteria such as acidophilus, which helps to prevent yeast infections and urinary tract infections. It also contains protein, which may help your body battle the fatigue and weariness that follows a hot flash.
As we age, we sometimes find ourselves forgetting things or feeling as if we're in a fog. If you find this to be the case, grab for the blueberries the next time you're shopping for groceries.
Recent studies show they may actually help with short-term memory loss. They're also loaded with antioxidants. Pair them with some low-fat plain yogurt for a top-notch way to protect both your brain and your bones.
Avocado also contains antioxidants, such as vitamin E, which can help to protect your vision and skin, which can suffer as we age. The monounsaturated fat found in avocados has also been shown to improve the condition of hair and skin.
They're great on a turkey sandwich, or mash up a few ripe ones and whip up a quick side of guacamole to have with some low-fat baked tortilla chips.
And as always, it's important to make low-fat and low-sodium choices when menu planning. These do nothing to help alleviate the symptoms brought on by menopause, and are unhealthy options at any age, but especially as we grow older. Avoid smoking or alcohol, and get plenty of rest, and you'll soon find your menopause symptoms are easily managed.
⇑ Go to the Table of Contents
– Superfoods List⇑
Flush the Fat With Smart Food Choices
Flushing the fat? As crazy as the concept might sound, the Fat Flush superfood list can help you reshape your body while detoxifying your system.
This low-carbohydrate, three-phase diet regimen was created by nutritionist Ann Louise Gittleman, Ph.D., C.N.S.
Phase 1 of the plan, called The Two-Week Fat Flush, lasts 14 days and is designed to jump-start weight loss.
Phase 2, The Ongoing Fat Flush, helps you continue to lose weight, and
Phase 3, The Lifestyle Eating Plan, focuses on maintenance.
The Fat Flush Plan was designed to increase metabolism, flush out bloat and to boost the fat burning process. At the core of the plan is the commitment to promote a balanced lifestyle and encourage simple healthy habits that seem to have gone by the wayside in our modern and hectic everyday life.
Every aspect of each phase of the plan is focused on accomplishing this goal: helpful essential fats, amounts of protein, antioxidant-rich vegetables, moderate amounts of fruits, calorie-burning herbs and spices, cleansing diuretic beverages, exercise, journaling and even sleep are addressed.
The Two-Week Fat Flush is based on an average of 1,100 to 1,200 calories daily, and is designed to jumpstart weight loss for dramatic results. It will transform your shape by accelerating fat loss from your body's favorite fat storage areas – your hips, thighs and buttocks.
The Ongoing Fat Flush is the next step for those individuals who have additional weight to lose but who also want to pursue a more moderate cleansing program and enjoy a bit more variety in food choices while still losing weight.
This part of the program is designed for ongoing weight loss, with approximately 1,200 to 1,500 calories each day. This is the phase that will be followed until you reach your desired weight or size.
The Lifestyle Eating Plan is your maintenance program for lifetime weight control. This phase offers over 1,500 calories daily, providing a basic lifelong eating program designed to increase your vitality and well-being for life. You'll add up to two dairy products and up to two additional friendly carbs.
Phase 3 friendly carbs include more choices from a variety of starchier veggies and nongluten hypoallergenic grains. Foods are always introduced one at a time to make sure there are no allergic reactions and you're your body tolerates the food well.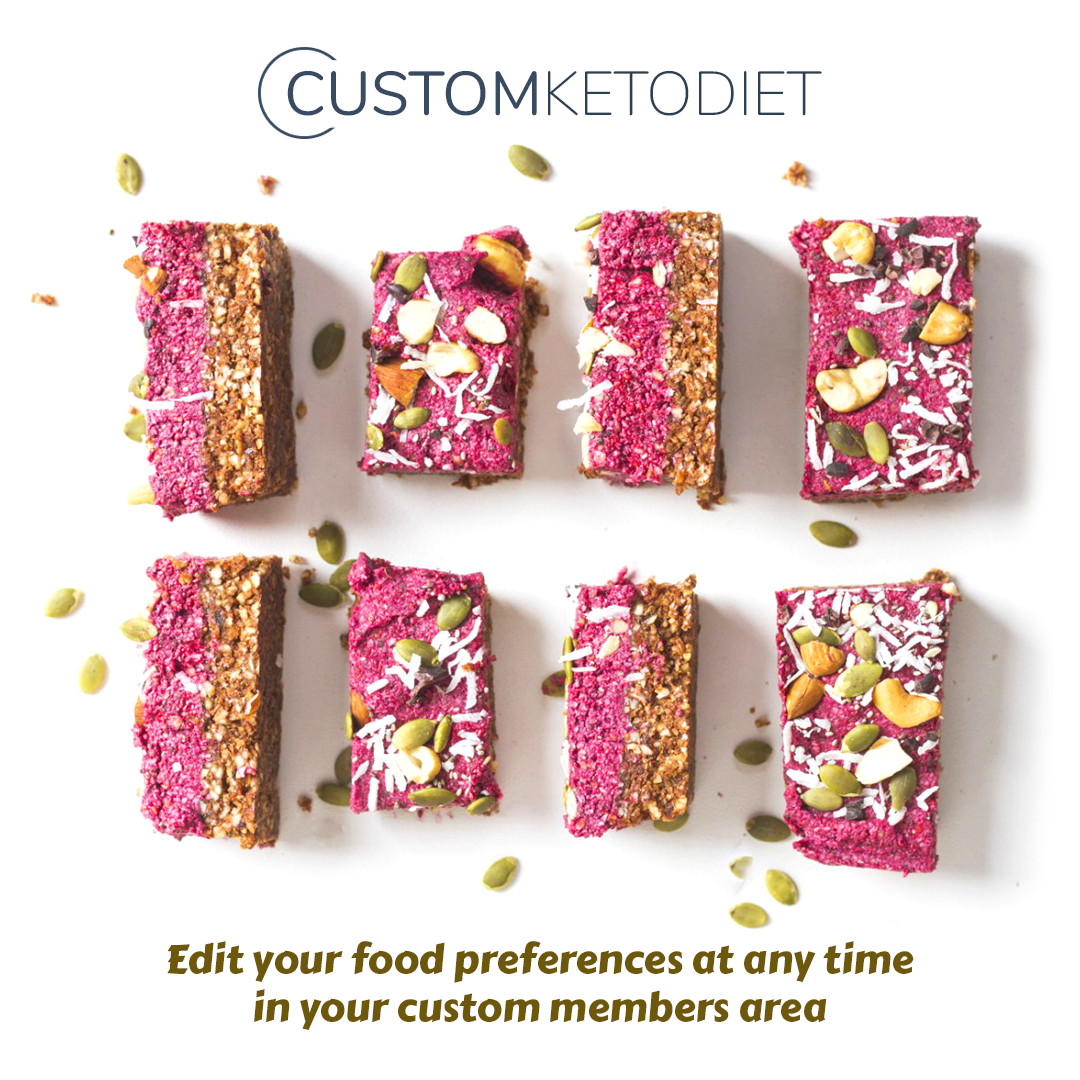 1⇑ Go to the Table of Contents – Superfoods List⇑